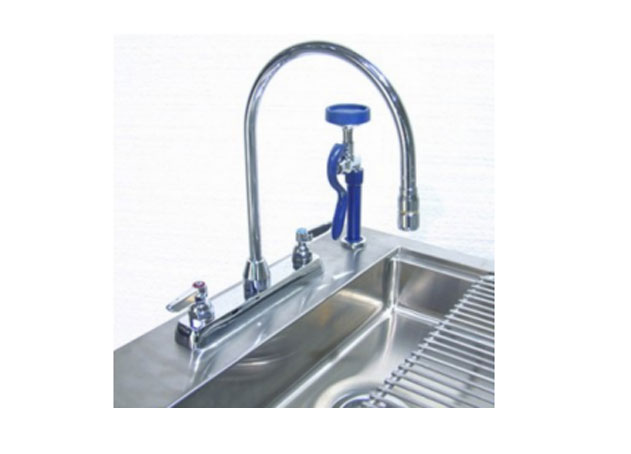 If you want the best dog groomer or veterinary supplies for your facility, you'll want to include beautiful stainless steel faucets that bend, swivel and spray with ease, every time.
Of all the professional dog grooming and veterinary supplies we offer, our faucet kits are famous for gracefully taking a daily beating.
Our Direct Animal engineers had you in mind when they created the following options, perfect for any pet facility.
Infrared Wall Mount and Infrared Deck Mount faucets: Easy to install; great for retrofitting on existing scrub sinks and wash stations
Wet Prep faucet: Spectacular stainless steel Flex Hose and sprayer for surgery prep and treatment rooms
4" Center: Available with lightweight yet industrial-strength hose options
Utility: This will be the daily workhorse you can count on
Hose: This heavy-duty is surprisingly light and easy to use, with quick disconnect
Basket Drain: Classic, everlasting stainless steel components
Hair Trap: The easiest way to eliminate clogs: simply unscrew and shake out debris!
Digital Dog Floor Scale: For use with all pets, our easy to operate floor scale is compact and lightweight yet it stands up to even the big dogs. It includes a digital readout, stainless steel top and rubber mat.
Digital Cat Scale: Our compact and lightweight feline scale delivers accurate and reliable readings and has a 44-pound capacity