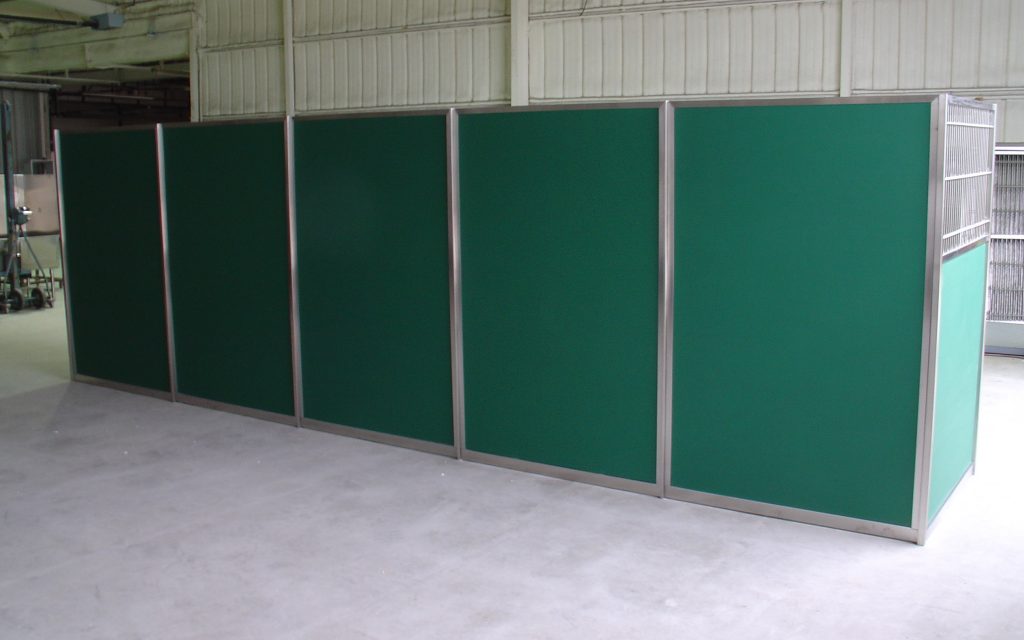 With more than 25 years of custom manufacturing experience, we design dog kennel back panels that stand the test of time for boarding facilites, dog day cares, shelters and animal control centers.
Whether you choose stainless steel or our sturdy HDPE panel design, count on our dog kennel back panels to bolster active animals of all sizes.
Back panels that last. Nothing's more important for your kennel's reliability. We offer two elegant styles in standard and customizable sizes, ready to accommodate your dog kennel floor plans. Both panel styles offer easy to clean, sanitary surfaces with no exposed raw edges to catch fur, dirt or any other undesirable substances.
If you're looking for the sleek, classic styling of stainless steel kennel panels, you won't find anything better than our hand-welded, heavy-gauge stainless steel sheet metal. Each panel is designed with a cross break for extra-strong performance, especially for isolation kennels. The finishing touch? A heavy duty 1 ¼" square tube frame.
In contrast, our full-color HDPE kennel back panels offer a cheerful accent to your kennel layout. HDPE panels are made of FDA-approved High Density PolyEthylene. Each panel is reinforced by a heavy-duty frame constructed with hand-welded and polished TYPE 304 stainless steel.
If you need assistance in choosing the right dog kennel panels…
Contact us at 877-459-7827 or sales@directanimal.com for assistance.