Products Built With
You In Mind
Direct Animal Offers top-tier quality products at affordable prices for animal caregivers and rescuers who need to stay competitive.
Trust Direct Animal for the best in animal care equipment
As experts at solving the most unique dog kennel design challenges, we can help you… whether you own a high-end dog boarding/grooming business or you're looking for high-quality shelter equipment.

Deluxe cat condos from Direct Animal can be customized for optimal use in any type of facility. These durable, cost-effective professional cat condos can be used in luxury boarding facilities, animal shelters, humane societies, animal rescue centers, adoption services, veterinary clinics, and more.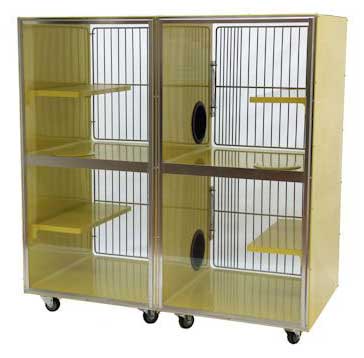 Dog grooming is a lucrative market—and smart business owners who know how to cater to their clients with full-service luxury dog spas can rake in
READ MORE »
If you recently added a furry friend to your family, you're probably eager to start socializing them as soon as possible. Early socialization can help
READ MORE »
Most dog owners will have to leave their pets in someone else's care at some point. Whether you're going out of town or have another
READ MORE »