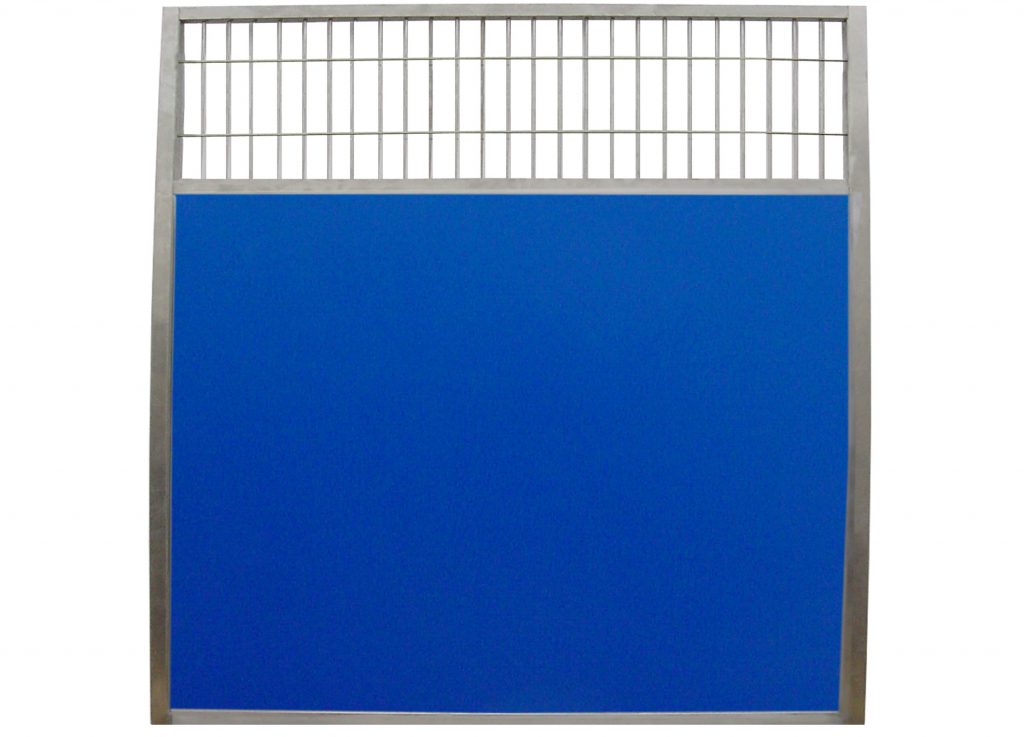 Say goodbye to ho-hum dog kennel designs. Our engineers start with highly durable stainless steel frames and add the side panels that work best (and look great) in your facility.
Will you select gorgeous, hand-polished stainless steel or the fun color punch of our Starlite panels to complement your kennel floor plan? The choice is entirely yours… and either way, you win.
Introducing the industry's most durable dog kennel designs in sleek stainless steel or colorful style options.
If you prefer classic stainless steel kennel side panels

, you can count on us to provide maximum durability in a solid wall of 20-gauge heavy-duty stainless steel. We even add a "cross break" for more strength, bolstered by ultra-strong stainless steel rod ventilation panels that withstand the daily movement of big, active dogs.

If you prefer colorful side panels to compliment your facility's decor

, consider our kennel walls made HDPE (high density polyethylene). Available in 4 attractive colors, this FDA-approved material resists moisture, stains, odors and scratches and stands up to tough cleaning chemicals. Best of all, you don't have to compromise durability because these panels are framed in heavy-duty TYPE 304 stainless steel for long lasting performance.

Our stainless steel cross-ventilation grill panels

will fit the bill if your kennel floor plans already include built-in partitions.
Ready to select the ideal dog kennel panels for your facility?
Contact us at 877-459-7827 or sales@directanimal.com for assistance.