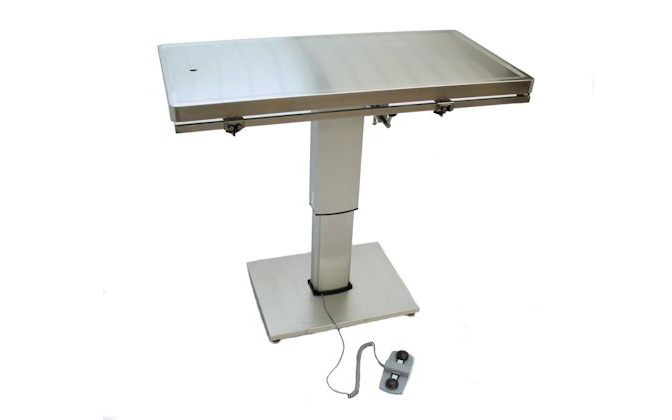 Veterinary Surgery Table
When you invest in a Direct Animal veterinary treatment table, tub and/or cabinet system… you can trust that our team is behind you all the way, for years to come.
Products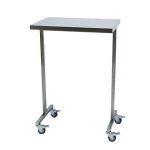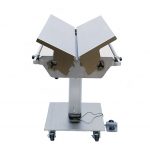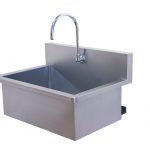 Our Value Vet Line of veterinary surgery tables offers top-quality stainless steel equipment at a price you can afford. Our electric veterinary surgery tables have been designed to support daily use with a variety of cases. We understand that each surgical case is different, and you need a reliable, flexible, solid table that will last throughout the years. That's what you get with Direct Animal, a small-town company with access to the latest designs and technologies. We understand precisely what you need from day-to-day veterinary equipment.
What to look for in a veterinary surgery table
As you shop around for the best veterinary surgery table, look for the following advanced features:
• ALL Stainless steel construction – for smooth operation, quiet adjustments, and ultimate durability.
• Hands-free foot controls – that lowers the table to 27 ½ inches or raises it to 44 inches with one easy tap.
• Center drainage system – directing fluids away from the operating site to a trough at the edge of the table.
• Generous sizing – with surface dimensions up to 60" L x 24" W, so you can service patients big and small.
• Smooth rounded corners – to protect you and your colleagues from injury while maneuvering around.
• Locking casters – allowing for easy movement of the table and transport of patients when necessary.
• Sturdy, weighted base with counterbalance – that doubles as a foot rest and prevents the table from tipping.
• Satin finish – to protect your eyes from harmful reflective glares that could diminish your performance.
• Restraints – to keep animals safely positioned and restrained from movement during surgical procedures.
Types of veterinary surgery table
Direct Animal offers the following veterinary surgery tables for sale:
The Flat Top veterinary surgery table is the strongest operating surface in the industry, equipped to handle the largest variety of cases. The easy-to-use, no-frills tabletop tilts from completely horizontal to near-vertical positioning with the press of a button, and locks securely into place. Flat top veterinary tables can be perfectly adjusted, whether you're sitting or standing during surgery.
• V Top Table
When you need precise angling and positioning of the animal for a particular procedure, the V Top veterinary surgery table does the trick. The surface of the table comes with two leaves that can be independently positioned to hold the animal in just the right place. Lock/release levers at both ends of the table allows for convenient adjustments while multi-tasking. Table top leaves are removable for easy cleaning.
• Mobile Instrument Cart
A good utility table doesn't have to be packed with bells and whistles. Sometimes you just need a flat, durable, stainless steel surface that is easy-to-clean and holds all the surgical tools you need for quick access. Our utility table is just the right size (30" W x 20" D x 44" T) and comes with locking casters to prevent accidental rolling.
Where to find the best veterinary surgery table for sale
Direct Animal is your source for American-made veterinary medical equipment, backed by more than 25 years of solid reputation in excellence. Our ergonomic designs, durable stainless steel and welded construction, and hand-polished finishes promise comfort, quality, and safety simply not found in other veterinary medical equipment. As a small town company, we don't believe in cutting corners! We provide friendly, customer-centric service and hope to be with you for many years to come.
Call 877.459.7827 or email sales@directanimal.com to discuss your veterinary surgery table needs.

GROOMING

DOGGIE DAYCARE

KENNELS & CAGES

CAT CONDOS

VETERINARY

GROOMING TUBS