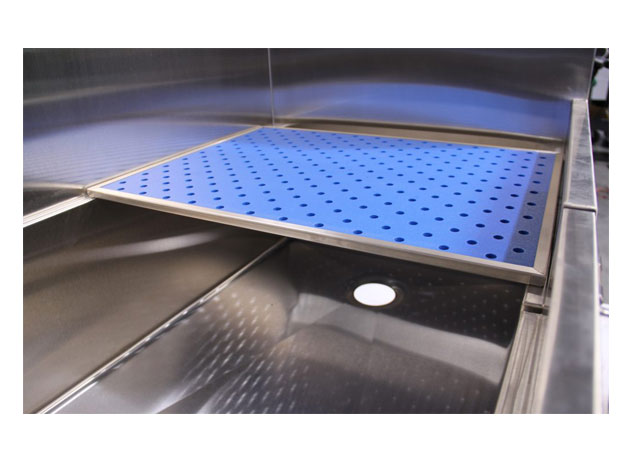 Bath and Grooming Tub Grates
Grate for your back. Grate for dogs' feet. Our stainless steel bathing tub grates are ideal for all our dog grooming tubs.
These aren't the flimsy dog bath tub grates you'll find elsewhere. Ours are framed in industrial-strength 304 type stainless steel, just like our other lifetime-lasting dog grooming products.
Keep It Clean
Utilize our exceptional quality grooming tub grates to keep your furry client paws away from soap, dirty, and water build up. 
Grate surfaces are constructed of high-quality 0.40 HDPE and perforated with 0.475 holes for proper drainage at all times
Encased in a 304 stainless steel frame that won't warp over time
Frame is elevated by ultra-sturdy stainless steel legs
Choose Bath Tub Floor Grates in 11 size options, Raised Grates in 2 sizes, and Elevated Grates (exclusively for use on Direct Animal tubs with the "Elevated Grate Guide System"). Click each image for more details.