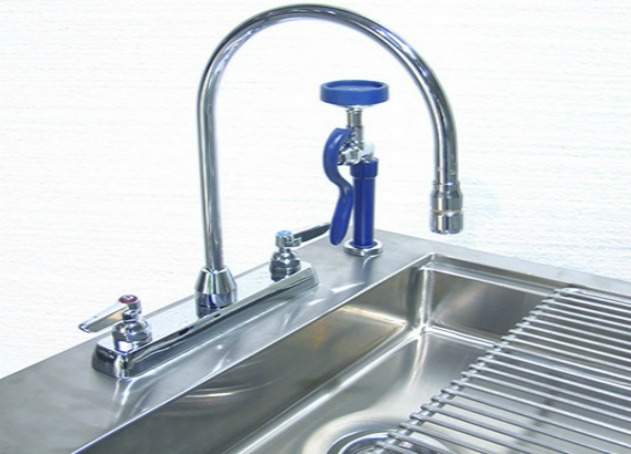 Of all the professional dog grooming and veterinary supplies we offer, our faucet kits are famous for gracefully taking a daily beating. 
If you want the best dog groomer or veterinary supplies for your facility, you'll want to include beautiful stainless steel faucets that bend, swivel and spray with ease, every time.
Our Direct Animal engineers had you in mind when they created the following options, perfect for any pet facility.
Wet Prep faucet: Spectacular stainless steel Flex Hose and sprayer for surgery prep and treatment rooms
Utility: This will be the daily workhorse you can count on
Note: To see our full line of veterinary faucets, sinks, tables and other stainless steel equipment, please visit www.tristarvet.com
With so many dog grooming and veterinary faucet kit choices, you probably have questions.
Contact us at 877-459-7827 or sales@directanimal.com for assistance.