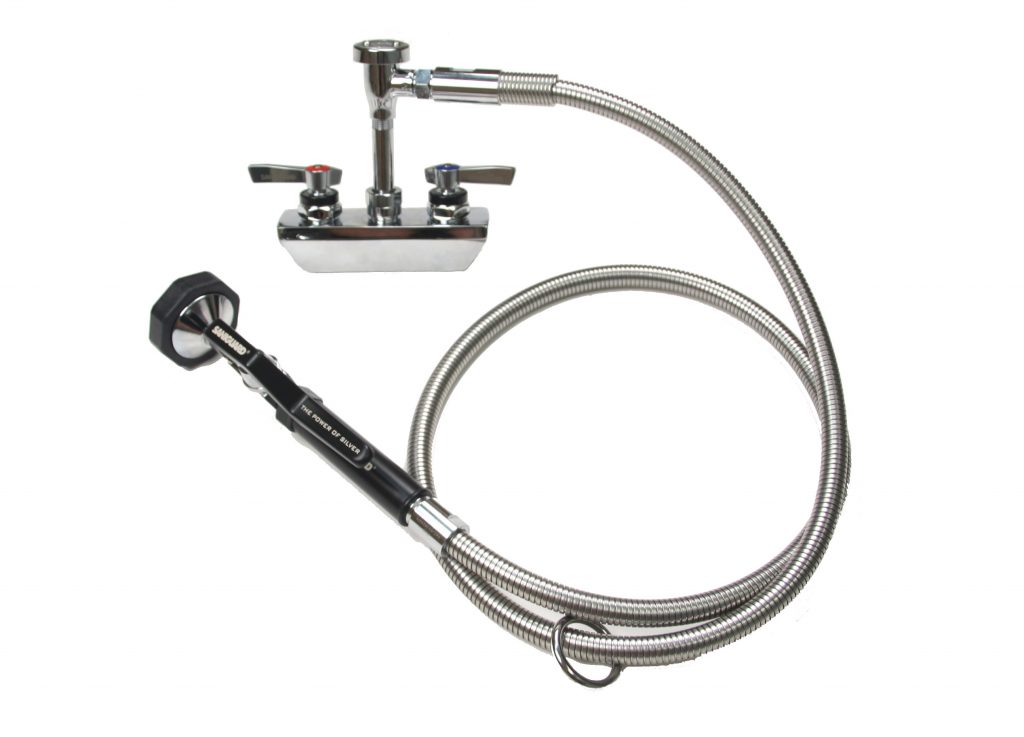 Pet Grooming Faucets - Dog Grooming Faucets
Direct Animal has a large variety of premium grooming faucets at affordable price points. We hold the best professional supplies for your luxury boarding facility, including beautiful pet grooming faucets that bend, swivel and spray with ease, every time.
Whether you operate a doggie day spa, animal rescue facility, or pet boarding establishment, Direct Animal has got you covered with a wide selection of high quality dog grooming faucets. All of our animal care products are renowned for their sturdy construction, promising years of dependable service.
Professional Dog Washing Faucets
Well-made, flexible dog wash faucets are an important part of any dog washing and grooming station. Our grooming faucets are famous for their rugged construction and innovative designs that are easy to operate with soapy, wet hands.
When washing fidgety patients, you want excellent maneuverability with a wall mount pet grooming faucet from Direct Animal.
Faucet kit features:
Easy to install
Leak-proof attachment to wall
Lightweight and versatile design
4" center faucet
Vacuum breaker to prevent backflow contamination
One-handed trigger
Shut-off valve
Stainless steel hose available in 48″ or 72"
Heavy-duty spray hose with quick disconnect
Quality grooming supplies and world-class customer service
Our veterinary and grooming supplies are praised for their superior workmanship, durability and great value, and our customer service is second to none!
Contact us now for a free personal consultation.
Contact us at 877-459-7827 or sales@directanimal.com for assistance.