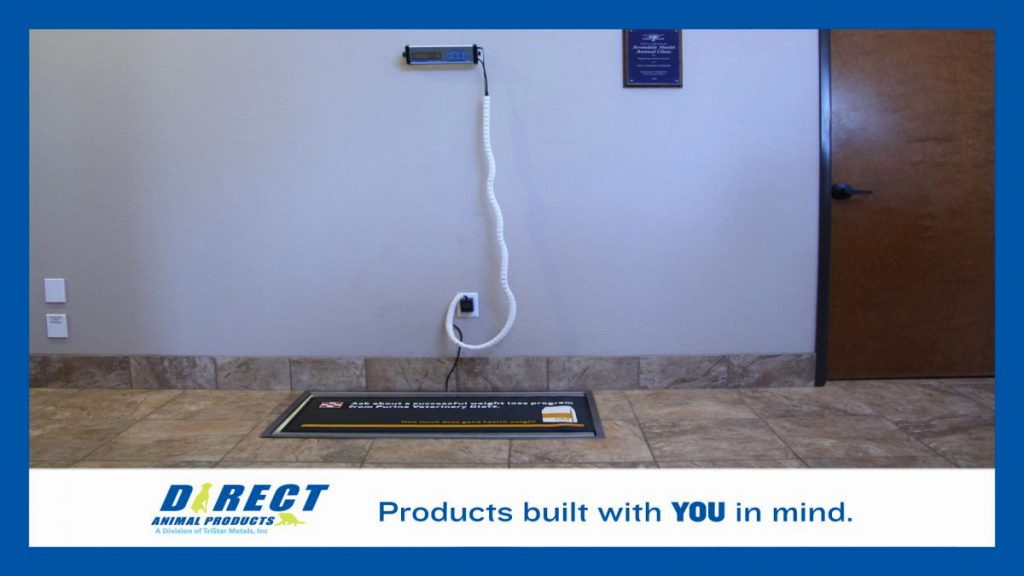 The reason? All our dog and cat weight scales and other accessories are constructed of industrial-strength stainless steel to last and last.
Stainless steel construction is just one of the details that set us apart. Our digital dog scale offers a "hold" feature to increase accuracy, and our dog grooming prep table protects walls.
Every detail saves time and helps your day-to-day activities run as smoothly as possible.
Digital Dog Floor Scale: For use with all pets, our easy to operate floor scale is compact and lightweight yet it stands up to even the big dogs. It includes a digital readout, stainless steel top and rubber mat
Digital Cat Scale: Our compact and light weight feline scale delivers accurate and reliable readings and has a 44-pound capacity
Find the perfect pet and feline scales for your facility.
Contact us at 877-459-7827 or sales@directanimal.com for assistance.