The Value of Pet Playroom Structures
The benefits of including cat and dog play structures in your boarding facility can set your business apart from the rest while enriching the lives of the companion animals in your care. The cost of installing a complicated play structure causes some small business owners to forgo the idea altogether, but don't let it deter you. It doesn't have to be complicated and any money you spend on it is an investment that can help grow your business. Creating multiple levels, viewing platforms and varied surfaces will help engage your guests and make them more comfortable. Dogs love to climb up on something high and look down over their domains while cats need larger platforms in order to fully stretch and get comfy. Play structures are a great way to provide exercise, stimulation and socialization and keep your guests coming back time and time again.
These images illustrate simple, yet highly functional designs we put together for Olde Town Pet Resort – Dulles.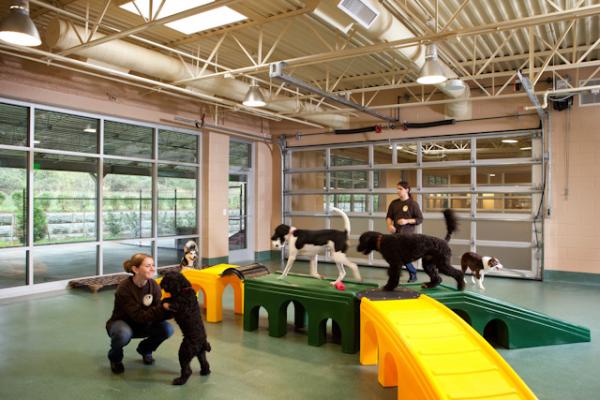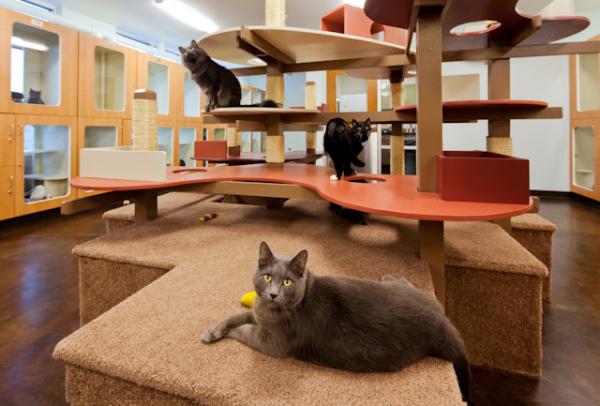 We are experts in kennel design and manufacturing, committed to quality control and testing. We actively seek out and test the best materials that will promote durability and longevity with the added benefit of being the best looking dog kennels on the market. After more than 25 years of manufacturing, we understand that the construction of our dog kennels is just as important as the type of materials we use. Whether you are a luxury boarding facility, animal shelter, rescue, control or a busy veterinarian we look forward to the opportunity to share our knowledge as a kennel manufacturer with you.