How One Animal Shelter is Raising Adoptions, Funds and Community Awareness with One Simple Idea
If you operate an animal shelter you face a lot of challenges. If you're a shelter faced with the prospect of weekly euthanasia, getting animals adopted is at the top of your list. You're busy with the day to day operations and most likely do not have time to spend on FaceBook, but FB has become an effective tool in the animal sheltering world especially since a lot of shelters are on the outskirts of towns and not many people even know where their local animal shelter is. Having a network of dedicated volunteers is crucial. Our local animal shelter in Wise County Texas has a group of passionate volunteers. They set up 2 FB pages one is for all of the animals in the shelter http://www.facebook.com/Urgent.Wise.Co.Animals and a separate page just for the cats. http://www.facebook.com/UrgentCatsAtWiseCountyAnimalShelter
With close to 3,000 "likes" they are able to communicate with Wise County residents and rescue groups on a daily basis and always send out special messages when an animal has fallen on the euthanasia list. Rescue groups will often step in when they see an animal slated for "EU". In addition to saving lives, the volunteers utilize the FB pages to let the community know when the animal shelter is running low on supplies, and specify exactly which supplies are needed, then like the Red Cross, locals start showing up at the animal shelter with donations of food, kitty litter, detergent, etc..
Recently the volunteers came up with a marketing/fundraising idea that has been so successful we just had to share it. They contacted local Wise County businesses and asked them to sponsor adoption fees at $25/adoption. When a sponsored adoption fee has been utilized, the volunteers tout the businesses generosity on FaceBook, and ask that their 3,000 followers frequent the business to show their appreciation. They also use the county's free daily online edition of the newspaper to mention the adoption and the business who sponsored it so even those who don't know about the FB page get the memo. The program has created a buzz around town and everyone from the bank to the sno-cone stand is getting in on the action. The local feed store sponsored adoptions and also ran a sale on kitty litter and asked the volunteers to share the special so locals could purchase the litter at reduced prices and donate the product to the shelter.
We've sponsored 12 so far and we received photos in the mail of the adopted dogs, which was a really nice, unexpected touch!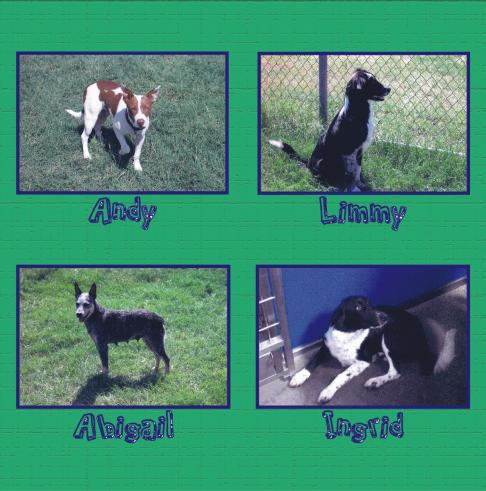 So if you're reading this and you don't work at a shelter, call your local shelter and tell them about this idea. You could get your town thinking about the needs of the animal shelter like never before!
We are experts in kennel design and manufacturing, committed to quality control and testing. We actively seek out and test the best materials that will promote durability and longevity with the added benefit of being the best looking dog kennels on the market. After more than 25 years of manufacturing, we understand that the construction of our dog kennels is just as important as the type of materials we use. Whether you are a luxury boarding facility, animal shelter, rescue, control or a busy veterinarian we look forward to the opportunity to share our knowledge as a kennel manufacturer with you.