Luxury Cat Runs: Trend Alert!
Recently some of our luxury cat boarding customers have started requesting customized cat runs. These cat enclosures are roomy enough for complex cat furniture and offer felines the space they need to explore. The American Pet Products Association conducted a 2011-2012 National Pet Owners Survey. They found that there are approximately 78.2 million owned dogs in the U.S. and 86.4 million owned cats meaning cats are no longer second class citizens and there is a market for facilities that can offer luxury cat accommodations. Direct's cat runs are made of type 304, heavy duty stainless steel and ¼" clear tempered glass so they are built to last for years and years. In fact a fair amount of our customers are those who have bought our equipment from a previous purchaser and they would like to buy more. That tells us this that our equipment endures even after our customer is ready to retire. Not only will our cat runs last for years they will continue to look brand new with minimal maintenance. Our cat runs are made to your specifications so getting just the right size is a given. Other additional features include a swivel bowl feeder so you can replenish food and water without opening the run door. We've read a lot of literature about cats and how they like to climb, perch and lounge and these luxury cat runs are ideal for cat parents looking for the ultimate boarding experience so why not give them what they're looking for and let your boarding facility reap the benefits. We still have beautiful, roomy cat condos, but these cat runs are a nice alternative if you're looking for something special and unique.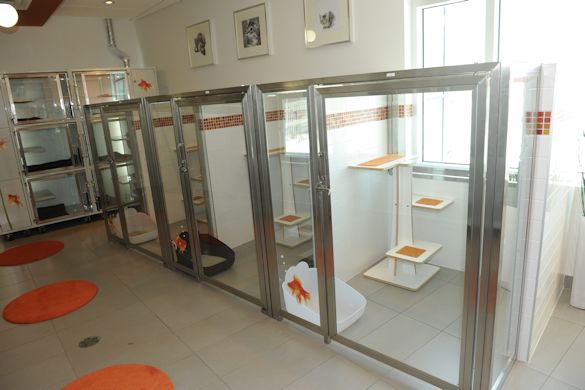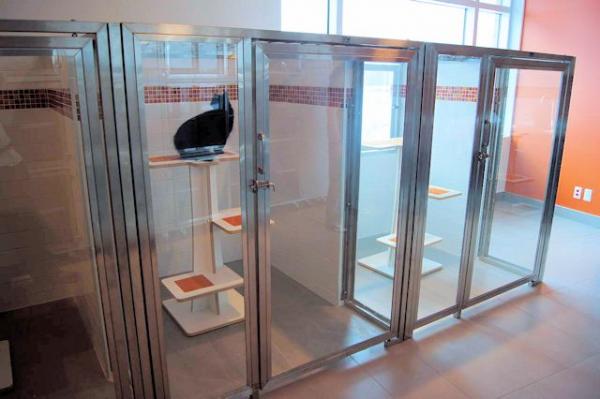 We are experts in kennel design and manufacturing, committed to quality control and testing. We actively seek out and test the best materials that will promote durability and longevity with the added benefit of being the best looking dog kennels on the market. After more than 25 years of manufacturing, we understand that the construction of our dog kennels is just as important as the type of materials we use. Whether you are a luxury boarding facility, animal shelter, rescue, control or a busy veterinarian we look forward to the opportunity to share our knowledge as a kennel manufacturer with you.